Product brief introduction
Hongsheng Precision Mold Manufacturing Co., Ltd. is located in Changan Town, Dongguan City, the hometown of Chinese manufacturing factories, mainly undertake plastic mold, die casting mold manufacturing and processing and plastic products production and processing professional development of all kinds of plastic mold, die casting mold for customers. The company's products involve auto parts, daily necessities, electronic products, automotive plastic parts, packaging, audio-visual education office supplies, civil plastic products and many other industries. And quality assurance, fast delivery, perfect after-sales service system, by the new and old customers praise.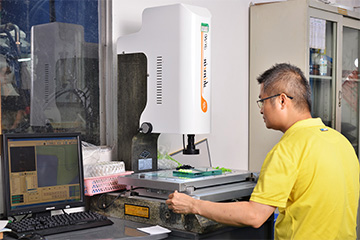 Product description
All levels of Hongsheng Precision Mold Manufacturing Co., Ltd. adhere to the "people-oriented, meticulous, everywhere to provide customers with satisfactory products." For the purpose, the good QC close, dedicated to provide customers with quality products. In the die industry market competition is becoming increasingly white hot today, choose a high-tech, high-precision processing, high service quality, high reputation of the die manufacturing company is your best choice, Hongsheng precision die manufacturing Co., Ltd. sincerely welcome new and old customers to come to discuss cooperation.
1.We have advanced technolgy and rich manufacturing experience IN PLASTIC molding of household appliance panel (panel, lens, handle, door, door frame, knob).
2.There is a strict inspection system from production to delivery.
3.We always maintain high efficiency of operation, good accuracy and guaranteed quality.
4.We have the skills and experience to work with our customers on complex projects, helping our customers find solutions and reduce production costs.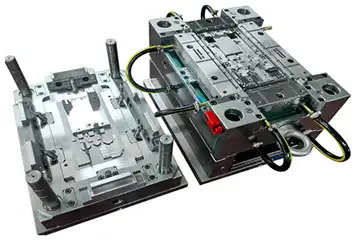 FAQ
Q1:How long does your cycle take?
A1:Generally, the sample will be submitted within 30 days from the order confirmation.
Q2:Mold design drawings usually take a few working days to complete?
A2:3-5 working days to provide a complete design scheme.
Q3:What standard do you usually use for molds?
A3:We generally use export standards, such as HASCO/DME.
Q4:What mode of transportation do you usually adopt?
A4:We usually use sea and air transportation.
Q5:Where is your factory?
A5:Our factory is located in Dongguan City, known as the "factory of the world".
Q6:How to quote?
A6:Upon RECEIPT of 3D or 2D PRODUCT drawings or physical samples, WE are willing to offer a quotation for evaluation within 24 hours.
Q7:What about the packaging?
A7:Both standard and custom versions are acceptable.
Q8:Are you a factory or a trading company?
A8:We are a company with more than 10 years of experience in plastic mold, aluminum alloy die casting mold and magnesium alloy die casting mold. Professional design and production of plastic mold, magnesium alloy die casting mold, aluminum alloy die casting mold and plastic products, aluminum alloy products, magnesium alloy products source factory, from mold design and development, to product molding and post-processing and surface treatment one-stop comprehensive services.